Here's some of our highly recommended accommodation in
Zambales

. Don't hesitate; go over to the official website and Book now!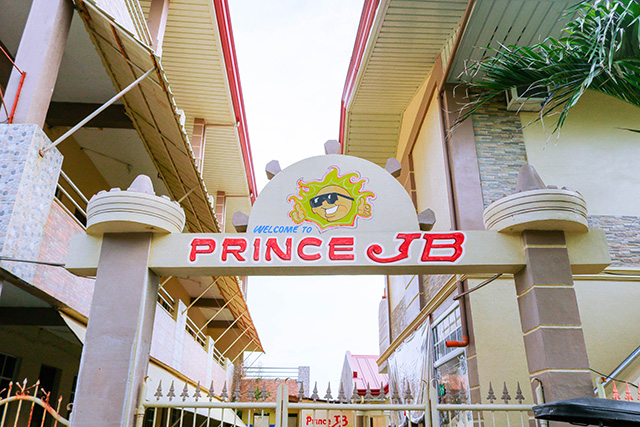 Prince JB Seafront Beach Resort is situated in the fine-looking shore of San Narciso where Surfing in the North, as one of their best attractions in the area, can be found. Experience the astounding views of sunset and mountain, sparkling water, and stunning waves of the sea. Enjoy the cool breeze of the waters and feel the sun shine in your skin. At night, enjoy stargazing in the shore with your loved ones, family, and friends. Make your visit to the beach in San Narciso worthwhile and worth remembering.
rates from PHP 4,000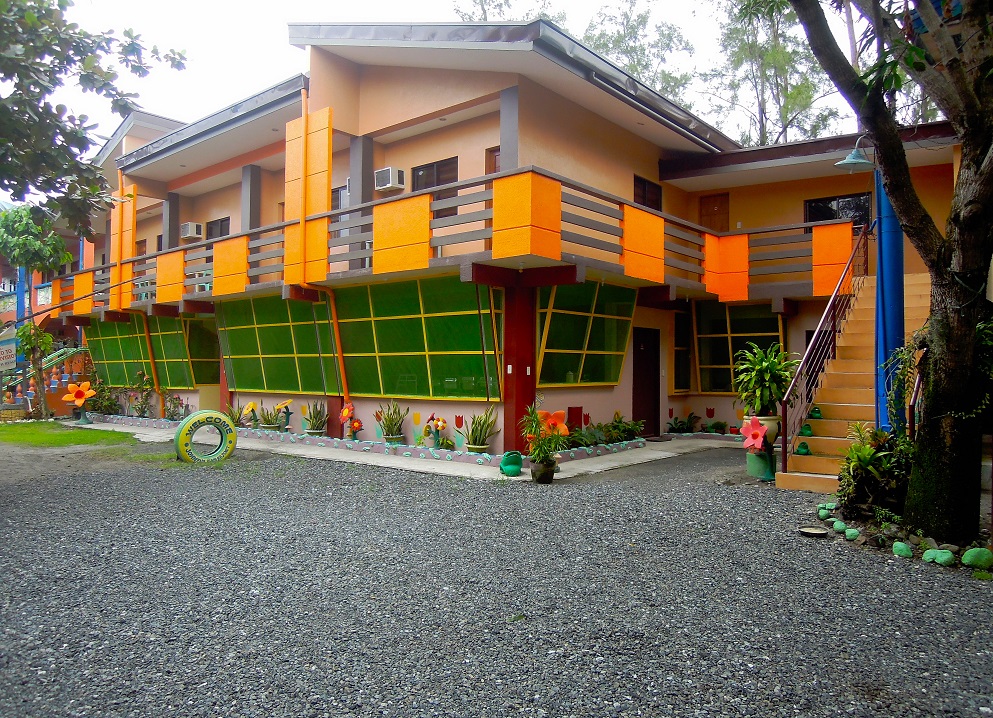 Air-conditioned rooms, beach access, meeting and wedding facilities, mini-mart, non-smoking rooms Find your midsummer holiday convenience in your favorite hideaway and among one of the best beach resorts in San Narciso Zambales - Johneva Beach Resort. Loosen up your mind, surrender all the tensions, and rejuvenate your body. "Release the Kraken!" Put on your "shining armor" surfer suit and go pick your empowered surfing board, and duel with Poseidon as he unleashes a continual upsurge of Kraken's massive waves from afar. "Summer Paradise" Yes, you've heard it right! You might want to replenish your momentum into the felicity of the waterfronts, just like what Alice did in wonderland. "This is Spartaaaa!" Oh! Well, this is not what it looks like. Be fit and healthy like Leonidas. Dig a bit more by indulging in sports and other activities such as surfing, camping, bonfire and many more funtivities! "Bluuurppp!" Breakfast, Filipino delicacies, light snacks...well, it says a lot. What is life without beverages, right? Just sit back and relax as we have all that will suit your needs. Yey! Mem'ries Build your lively and happy moments here, cause you're in the right place to celebrate your weddings and other memorable occasions. Have his/her hand under the sunset, or a romantic walk on the aisle with the astonishing melodies of waves. "Easy as 1, 2, 3..." For an easier, faster and secured reservation scheme, we partnered with Gotodo - an online travel companion, a revolution in online travel services. You can travel smarter with direct service bookings all linked together in one user-friendly system. The Travel Companion also allows you to manage your bookings, payments and more. Book Safely, Secured and Smarter!
rates from PHP 2,500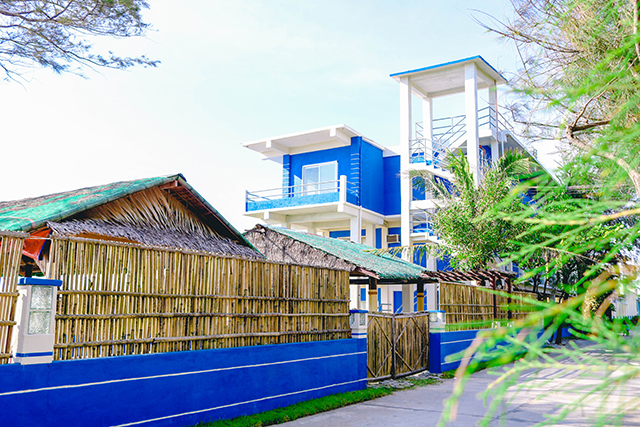 WE ARE READY! We hope that you and your family are doing great as the global community is working tirelessly to fight the coronavirus pandemic. At your vacation home, the management and staff of Casa Lillibelle BEACHFRONT will prepare for your return with much anticipation, working around the clock to ensure we are ready and that protocols and guidelines are in place to welcome you back to your Beachfront home.
rates from PHP 1,500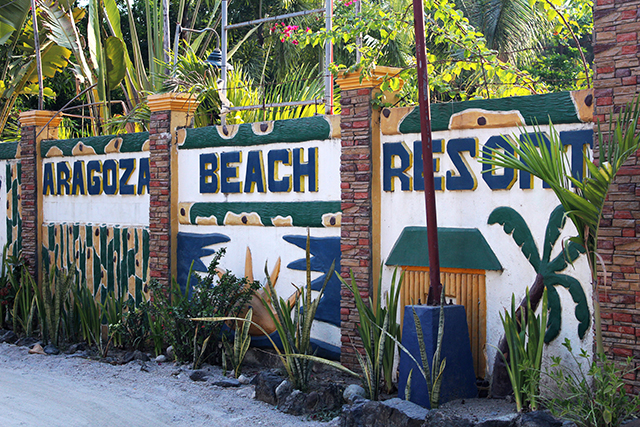 Looking for a tranquil place where you can spend quality time with your friends and family has never been easy as Aragoza Beach Resort is perfectly situated in San Felipe, Zambales where the famous inflatable island is just an-hour drive away from the area.
rates from PHP 1,500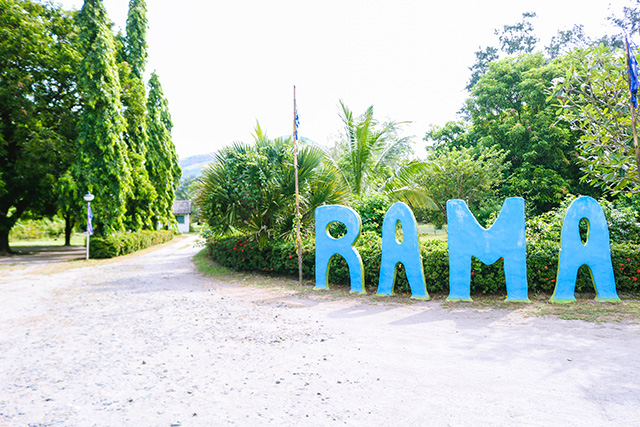 Willkommen - Bienvenu - Welcome! Established in 1987 Rama International Beach Resort is one of the longest established Resorts in Zambales. Under new management since end of 2013 it is operated by a Filipino- German family who offer a quiet and tranquil environment for their guests. Rama Beach Front Resort is centrally located in the very heart of Barangay Binoclutan, Botolan, Zambales, easily accessible with private vehicles or public transportation or our Airport Shuttles from Clark or Manila. It is also known as one of the "Best Beach Areas" in Zambales. The area is famous for being the sanctuary of sea turtles. The resort maintains a Turtle Hatchery dedicated to preserve the turtle population in Zambales. Newly renovated Economy and Deluxe Rooms are available for online reservation. Beach front cottages are set for shelter from the sun during barbecues, picnics Etc. The place is ideal for outings, camping and just getting away from the rush. The upper deck restaurant that overlooks the Beach and Ocean serves delightful Filipino, American and Australian cuisine, there are also picnic areas in a spacious garden setting where guests can enjoy and feel free to use the facilities of the resort, including the Swimming pool. Feel the summer anytime at Rama Beach Resort. "Zambales' Favorite Resort".
rates from PHP 450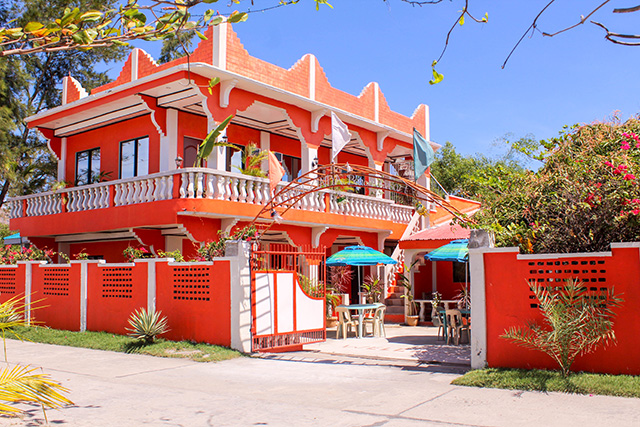 Just 1- 2 hours drive from Olongapo City, it's well worth the early morning wake-up to catch the sunrise and rejuvenate your mind and body during sundown. Take a quick sweet escape and a beach day bliss at a truly relaxing vacation destination. Consider yourself checking in a home away from home, Mommy Linda Beachfront Resort is your perfect beachfront getaway this summer. Perfectly laid on the brief stretch of Brgy. Felmida-Diaz. Visit Cabangan, Zambales now!
rates from PHP 3,000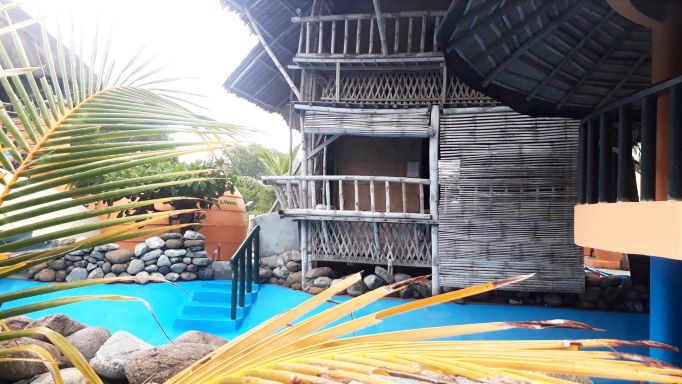 Hello, Leo & Jessica invite you to be our guests in this serene location away from the hustle and bustle of the big city. As Architects, it was our intention to create a sense of a village in a secluded location with views of the sea, mountains, and a natural lagoon, unlike any other destination. The peaceful environment promotes a sense of relaxation and connection to nature promoting inner healing. Click on our profile photo in the upper right corner for additional listings in our village. Our resort is designed to accommodate large groups of anywhere from 14 people to 250 people. We have beachfront Kubo or Nipa Huts; three of which can accommodate 14 people each and another beach frank hoover that can accommodate 20 people. You can also enjoy our kid-friendly swimming pools fronting the beach and a Kubo that can accommodate 50 people. We have an airconditioned Beach Villa equipped with a kitchen and dining area, a living area with three queen-sized beds that can be used as a couch during the day, and beds at night. There is also a house that's fully furnished 3 bedrooms 2 bathrooms with a large kitchen, large living area with panoramic views of the sea, the lagoon and the mountains. It can accommodate up to 30 people. The house is fully air-conditioned in the living space and all the bedrooms. There is a restaurant that can hold up to 60 people for events such as wedding receptions or even simple meetings. Our Chef Raymond is a world-class chef offering International cuisine and Filipino local cuisine as well. We can accommodate groups of up to 100 people providing lodging and breakfast lunch and dinner. Other amenities include a large swimming pool with a bar that is suspended over the pool which provides an area for shade and also a 10 m spiral water slide. We have a spacious parking area as well.
rates from PHP 6,500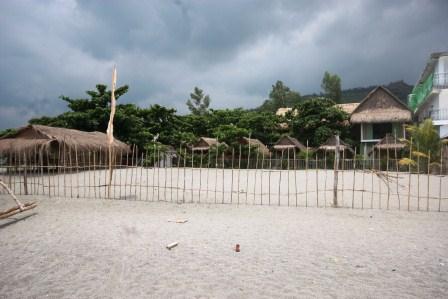 "Ride the Waves" Pundaquit is best known for its sublime beaches, and awesome view. With sand on your feet listen to the roar of the waves and challenge yourself to a ride of a lifetime. Let your surfboard frolic. Pundaquit Sun and Surf is the best sidekick when you just want to lay back and breathe in relaxation. "Walk in the Sand" Let the water touch your feet, experience tranquility when you walk the shores of Pundaquit, dig your feet into its fine sand while you gaze into the horizon. To make your visit extra special, we can setup and customize island and waterfall tours for your group with enticing inclusions. "Collect Moments" Every memory is priceless, and it is always more fun to remember experiences than things collected along the journey. Experience creates a unique bond with others and it's a great story to tell everyone and it will never get old. Share your memories and stimulate friends and family to swing by for a holiday. "Be calm and Catch the Sun" Take a rest in a hammock, barefoot, with a bottle of cold refreshments and a good book while you watch the sun fade into the horizon. Enjoy a family style dinner prepared by the resort staff and listen to the air mingle with you while you live and laugh the night away.
rates from PHP 900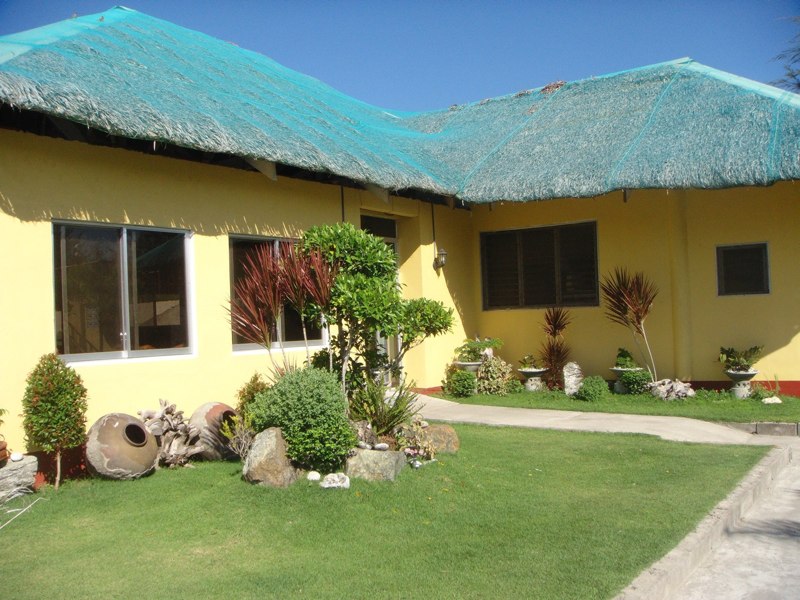 Villa Janella Beach Resort is perfectly located in one of Zambales well-known tourist spot which is Pundaquit. Be captivated by the enthralling ambiance, notable fine sand and breathtaking views of Capones and Camara Island right in front of our resort. We guarantee a peaceful and comfortable stay with the great services we provide, hospitable staff and a cool breeze of fresh air. Villa Janella Residences & Beach Resort is the best venue for your company outings and family vacation getaways. We offer air-conditioned or fan rooms at an affordable rate. Enjoy the wonders of Pundaquit Resorts in San Antonio as we offer you the following services: Boat trip to the nearest island, Outdoor swimming pool, Free Wifi in selected areas of the hotel and wide spacious parking. Take advantage as we offer Island Hopping services to 3 most famous pristine islands and cove of Zambales which are: Camara Island, Capones Island and Anawangin Cove that are ideal spots to enjoy the calm water for swimming or snorkeling and the beautiful mountain views for camping or trekking. We have our own restaurant that serves delectable meals overlooking Camara and Capones Island. Villa Janella Residences & Beach Resort offers instant confirmation, secured payment and great accommodation with well-improved facilities. OTHER SERVICES Cooking Charge Use of gas stove -PHP150/hour Billiard -PHP100/hour Entrance Fee and Day Tour Tour Guest (8am-6pm) *Adult: Weekdays - Php 300 ; Weekends - Php 350 *Inclusive of picnic huts, use of communal Bathroom, unlimited water refill, Beach & pool access Kids (7-11 y.o) - Php 150 Overnight for day tour/Camping PHP450.00 Bonfire PHP300/bundle Swimming Pool ( open from 8am to 10pm ) Boat Ride to Camara Island, Capones Island, Anawangin cove, Talisayen cove, Silanguin cove, Nagzasa cove.
rates from PHP 4,500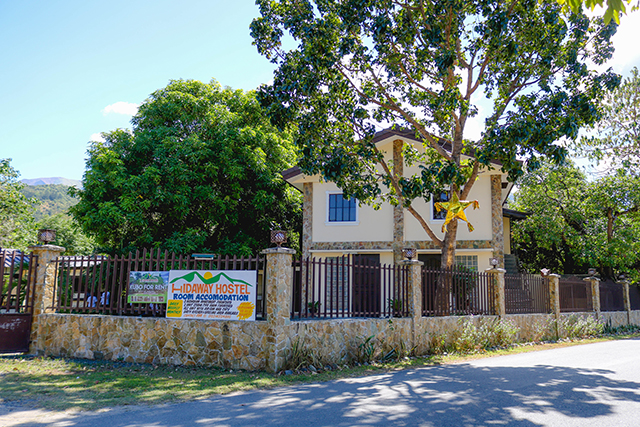 HidAway Hostel has a 3 bedroom apartment with hot and cold shower, fully furnished living and dining area with an equipped kitchen. The apartment can accommodate up to 8 guests. 1 air-con room with queen size bed and 2 fan rooms with bunk bed (double and single bed). The apartment also has cable TV. We also have 2 studio type air-con rooms with own hot and cold shower, each unit can accommodate up to 4 guests. Queen size bed, personal refrigerator, coffee maker, cabinet with Cable and TV 2 fan rooms (Nipa Hut) are also available with own hot and cold shower, with veranda, Double and single bed. The resort is equipped with a back up generator for emergency matter.
rates from PHP 2,000
The Sunset View Paradise of the North. C & J makes your dream summer vacation a reality! Wake up to the morning dew,fresh cools wind breeze, unpolluted air and witness the romantic sunset view of Zambales. A wondrous place to relax and enjoy day trips at Mount Pinatubo Trail, Botolan Wild Farm, Fort Paynauen and Kitsie's Crocodiles. Reservation is made even better and convenient especially to credit card holders of VISA, Mastercard and Paypal. Book direct with us through this website and save!
rates from PHP 3,000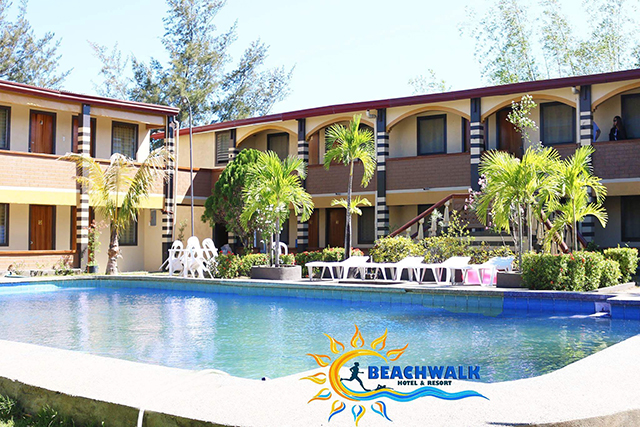 Getting tired of a trendy and expensive resort near you? Visit Beach Walk Resort in San Miguel, San Antonio Zambales where you can enjoy outdoor activities and relax in well-ventilated nipa huts at low cost. Our resort has been the ultimate weekend getaway for group of travelers as well as a venue for company outings and reunion parties. For nightlife enthusiasts, have fun and drink until you drop at our restobar at the vicinity and we are proud to provide you a spacious and secured parking area for your vehicles. Traveling in Subic, Zambales has lots of things await you, visit and take advantage of the picturesque scenery at our place. Let Beach Walk Resort be your fantastic home away from home!
rates from PHP 2,500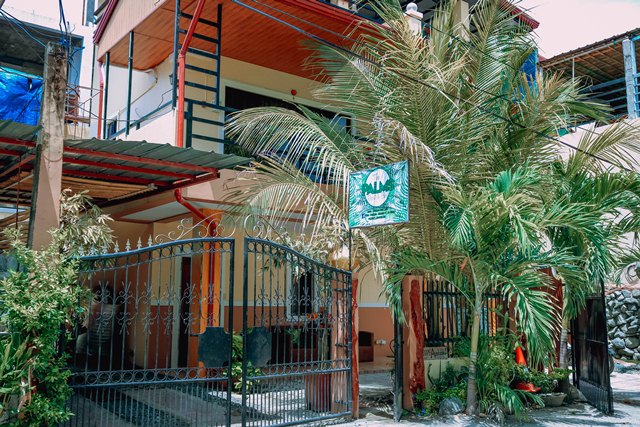 Enjoy the finest quality in San Narciso! The Palms Resort & Bar is a newly opened resort that offers great designed, comfortable, air-conditioned rooms. Our family rooms are designed to give a home-ambiance for family who wants to enjoy the beach yet feel not so far away from home. Our place is perfect for family, couples and solo travelers.
rates from PHP 3,500